A statement released at 12:04 PM, ET on Sunday, said Trevon Hill has been dismissed from the Virginia Tech football program.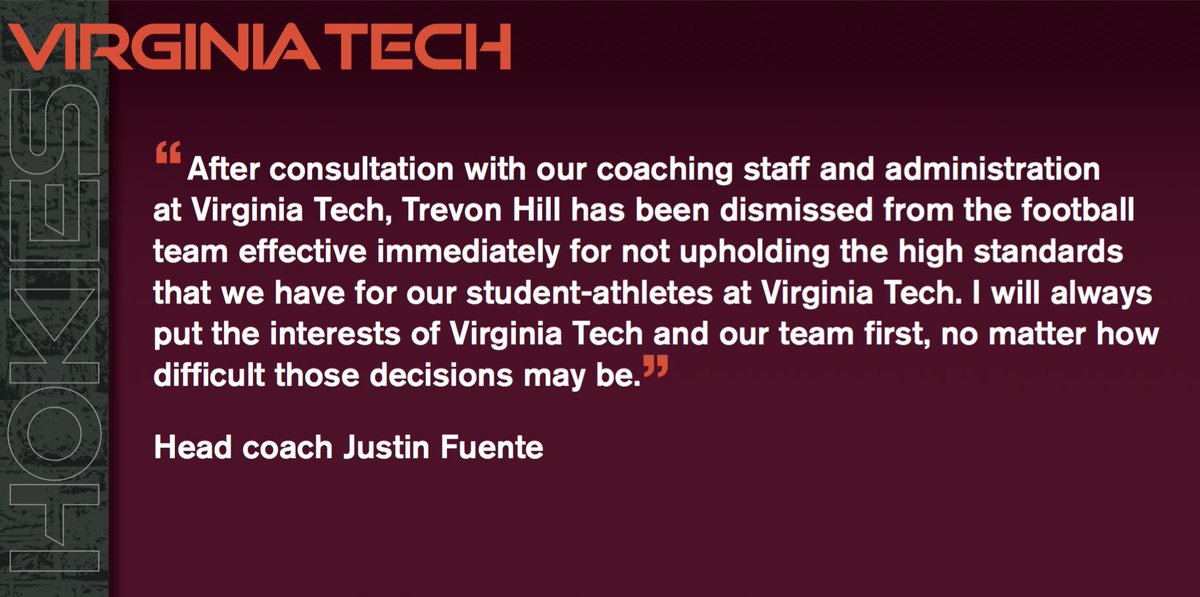 In yesterday's loss to Old Dominion, Trevon Hill had 6 tackles, including 1.5 tackles for loss, one pass breakup, and 1.5 sacks. Against Florida State, he had 4 tackles, including 3 tackles for loss and two sacks. Only one tackle was recorded by Hill against William and Mary. During his time at Virginia Tech, Hill had 20 tackles for loss and 11.5 sacks in three seasons. Hill played yesterday and showed energy on the defensive side of the ball for the Hokies, but obviously did something during or after the game that provoked Fuente to dismiss him from the team. Hill, a 6'3", 245 pound defensive lineman from Virginia Beach, played his high school football in the 757 at Salem High School. He was a redshirt junior this season.
Pho
to Credit: Harley Taylor
Stay up with The Tech Lunch Pail for the latest on Virginia Tech. Like us on Facebook. Follow us on Twitter. Subscribe to our email updates.